[Fanart] Final Fantasy VII: TMH Zack and Cloud
Title:
N/A // True My Heart Arc
Artist:
Inami
Rating:
G
Fandom/Series:
Final Fantasy VII
Character/s:
Zack Fair, Cloud Strife
Warnings:
HS AU. Much Gah.
Spoilers:
None.
Artist's Note:
Much gah at FFVII HS AU, even if it's ZackxCloud.
Crisis Core hangover much?
Much gah at the fact that it's expanding.
I'm such a Nokia girl. Gah @ Zack's sense of style and his cellphone.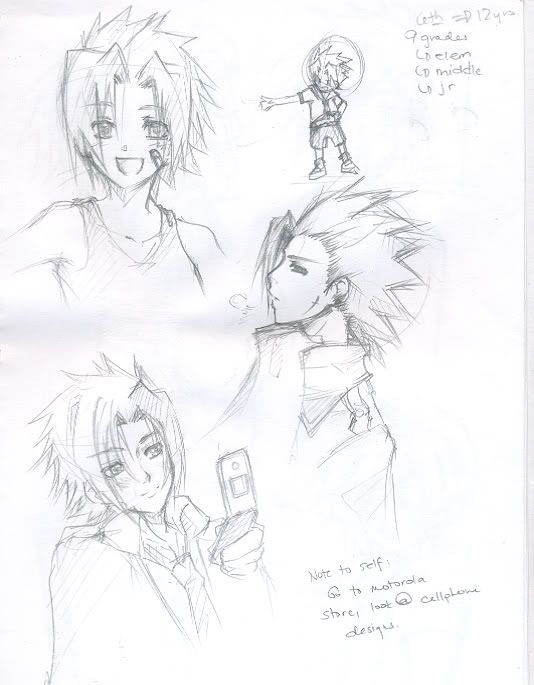 Sucky attempts at Zack Fair, sophomore and friends of the senior heads of the student body. (Guess who.) Known to speak of an elusive Cloud Strife since Zack entered high school.
Cloud Strife, freshman in high school and the infamous best friend of the well-known Zack Fair.
---